Portion and Pack Systems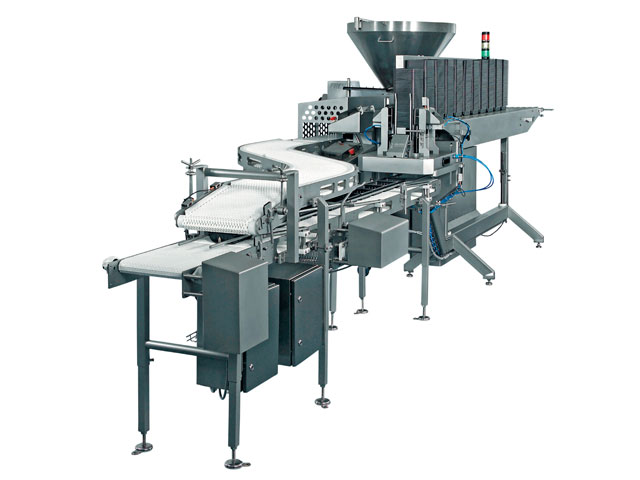 Intelligent tray filling for mince meat
Detaily produktu
Ishida Portion and Pack is a complete tray-filling solution that takes product from your portioning system and delivers it in trays to your tray sealer at up to 120 packs per minute. It includes a tray denester and an automatic tray buffer.
The system is designed perfectly for products such as minced beef or ground lamb, which emerge from the upstream portioning process as cohesive single pieces of consistent shape.
Portion and Pack:
Avoids the need for manual product handling
An integrated alarm notifies operators of any missing trays or portions
Is easy to clean
Requires little maintenance
Each Ishida Portion and Pack is supplied ready to handle your product and to link with your existing portioning and tray sealing arrangements.