Topping Systems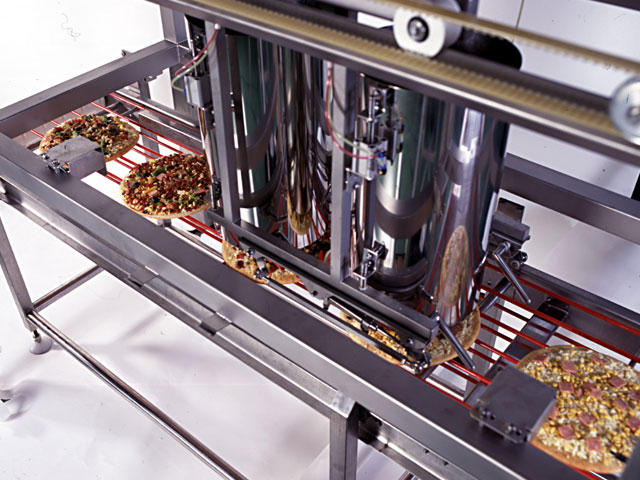 Accurate depositing system for pizza and ready meals
Detaily produktu
Ishida has developed a range of topping systems, to accurately and evenly distribute fresh and individually quick frozen (IQF) toppings onto pizza bases or ready meals in trays.
The Ishida Topping Systems (ITS) can be specified for single and multi-product topping. Using a servo-controlled slide system the topping systems can simultaneously apply toppings onto four topping bases.
By accurately and evenly distributing more costly toppings, you can ensure consumer satisfaction while crucially maintaining your profitability.
Top speed of 160 toppings per minute
Other benefits include:
Perfect product spread across the topping base
Minimum product waste
Supplied to IP65 waterproof specification
Please contact us for further information.