Pick and Place Systems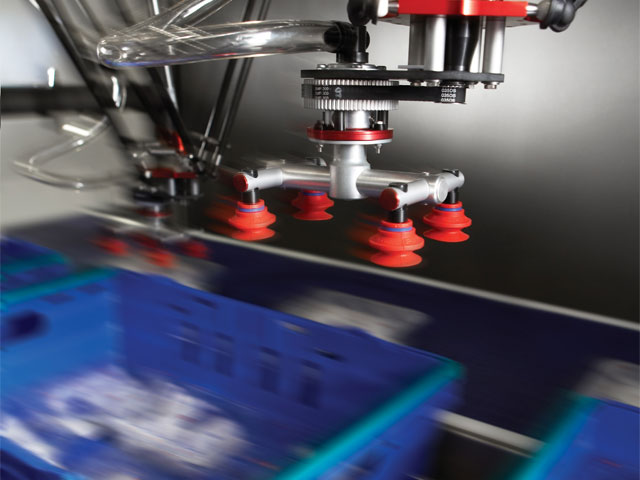 Fast, efficient, flexible tray packing into cases and Eurocrates.
Detaily produktu
Applications: ready meals, meat, poultry, fish, seafood, fresh produce, dairy, fruit, confectionery
The Ishida Packing System (IPS) provides fast, accurate but gentle packing of trays weighing up to 2.5kg, into cases and Eurocrates.
Using high-speed robotics, its handling of individual trays is so fast that pre-collation is unnecessary. Individual tray-handling gives absolute freedom in choosing the number of packs per layer and per case, and the arrangement of packs in each layer.
An Ishida Pick and Place System offers you:
Reduced labour costs
High speeds of up to 150 trays per minute
Simplified infeed (no collation) and crate handling
Enhanced flexibility in crate layout and fill pattern
Easy set-up, operation and changeovers
Built-in collision avoidance to protect products and equipment
Option of single and twin configurations.
Simple, robust, hygienic design: IP65 waterproof construction (up to 1.2 metres above ground)