QX-300 Flex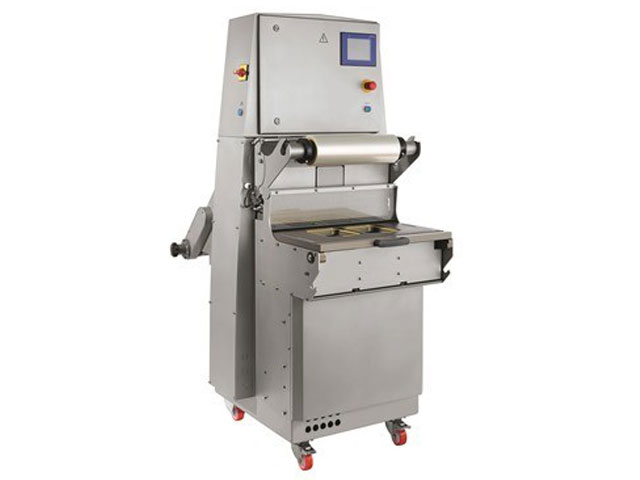 Entry-level machine ideal for low volume production or niche products
Detaily produktu
The QX-300 Flex tray sealer is based on tried and tested technology, which caters for the needs of the rapidly growing top-seal tray market. This entry-level tray sealer model combines excellent seal integrity and pack presentation with flexibility, quick changeovers and user-friendly operation in a compact and hygienic design.
Applications include:
Ready meals
Salads, fruit & vegetables
Meat, poultry & fish
Soups & sauces
Snack & confectionery
Toiletries
Medical products
Consumer and catering trays
High speed
With a working speed of up to eight cycles per minute, the QX-300 Flex can pack up to 6 trays per cycle.
Flexibility and versatility
The QX-300 Flex is fully compatible with all types of tray and top lid materials such as board, plastic and aluminium. The machine can be configured for any application including sealing only, vacuum and vacuum/gas, as well as skin pack.
Fast product changeover
Changes to the sealing tool and film can be achieved in just five minutes.