Tray Denesters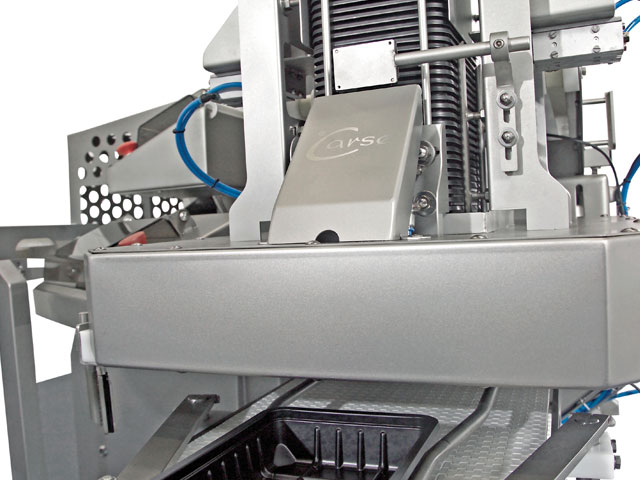 Reliable high-speed separation of trays and accurate placement on the filling line.
Detaily produktu
Rapid, reliable denesting is the foundation for efficient tray filling and packing. Ishida tray denesters reliably separate nested trays and accurately place them on the filling line.
Up to 120 trays per minute
Using a lightweight cassette system for each tray type (as defined by length, width, rim type and inter-tray spacing), changeover downtime is reduced to less than a minute.
With just six moving parts, these are low maintenance, fast payback machines.
Compact size and easy integration into your line
Can handle trays of any shape or material, with inter-tray spacing as low as 0.1mm
Optional alarms for no tray/missed tray and for 'tray reload needed.
Ishida denesters are fully integrated with the Ishida range of tray sealers and we also offer denester racks, which can position the denesting function exactly where required on the line, as well as tray buffers, which reduce the number of refills needed per hour of operation or per shift.
We also supply a tray denester as part of an Ishida Portion & Pack system which takes the product from a portioning system and passes it to a tray sealer.