World-class x-ray inspection
Optimum Value - IX-GN Series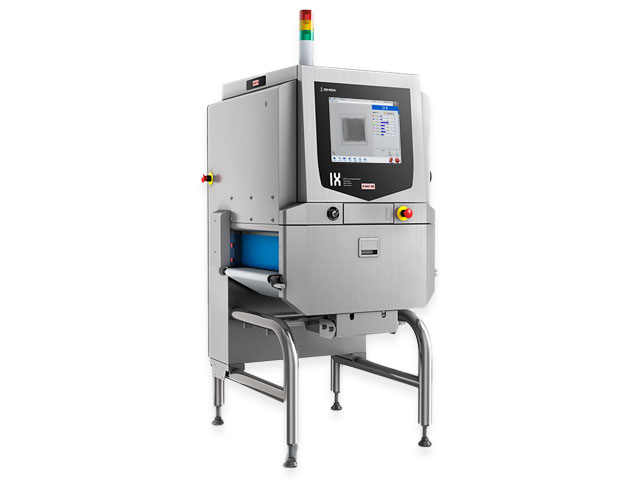 7-stage image analysis enables this model to perform high-sensitivity detection of the widest range of foreign matter.
Detaily produktu
Ishida Europe's experience in the food industry and knowledge of customer requirements has led to the development of the most accurate and sophisticated X-ray inspection system in the world: the IX-GN range.
This premium system generates unique 'Genetic Algorithms' (GA) that allow each different product or pack in your production line to be set up with individual detection levels.
Ideal for the vast majority of sectors and applications, not only can this system detect the smallest contaminants, it also collects a huge amount of other vital visual and numerical information, from missing components to defects, incorrect fill levels and product-in-seals.
Key benefits:
Reliably detects even tiny amounts of steel, aluminium, tin, glass, stones, rubber, dense plastic, bones and shell at high speeds 

Detection sensitivity levels are freely adjustable for maximum quality control

Save energy with the adjustable and low energy saving settings

One-stop shop for inspecting products and packs from multiple production lanes 
For more details, please contact your local Ishida Europe office or agent/distributor.