Standard x-ray inspection systems
Entry Level Excellence - IX-EN Series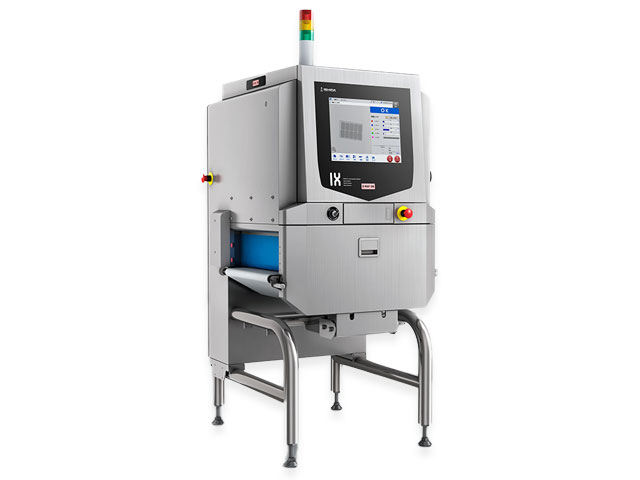 Our cost-effective X-ray inspection system provides excellent detection sensitivity based on GA technology.
Detaily produktu
Our IX-EN X-ray inspection system is the ideal way to introduce the benefits of in-line X-ray inspection into your business. Designed to meet common industry compliance standards in a compact and cost effective package, it takes you far beyond metal detection, enabling you to pick up a much wider range of foreign materials and allowing you to detect smaller contaminants. Users can be confident in meeting the obligations set by their customers whilst balancing capital outlay and ongoing total cost of ownership.
Combining proven X-ray technology with Ishida standards of design and engineering, this X-ray system will provide years of consistent performance, assuring product quality and integrity.
Key benefits of the IX-EN range of X-ray equipment:
World-class foreign body detection

Can detect glass, stone, hard bone, rubber and hard plastic

Heavy-duty construction for years of reliable performance

Secure data storage for due diligence

Product masking and weight estimation

Product grading, missing pieces, fill-level control and voids in product
You can test our inspection equipment by ordering a free X-ray report for your products, which will show exactly what we can detect, and to what degree of sensitivity.
For more details, please contact your local Ishida Europe office or agent or distributor.