Seal Tester for Trays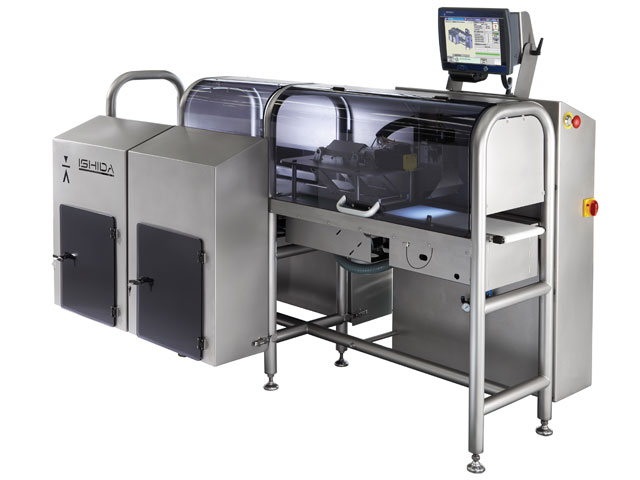 Fast and accurate testing of sealed and flow-wrapped trays
Detaily produktu
Ishida offers reliable, sensitive detection of leaks for both bags and trays on high-speed packing lines.
Tray leaks are the leading cause of contamination and subsequent returns from retailers. Ishida tray seal testers offer an unsurpassed level of reliability across a wide variety of tray types, materials and sizes.
A 1mm hole can be detected at up to 140bpm
Benefits of Ishida seal testers include:
High speeds
Highly accurate leak detection
Versatile testing patterns, both continuous and intermittent
Simple set-up, operation and changeover
Wide range of pack integrity-enhancing options
Non-destructive process (failed pack contents can be recycled)
Seal testers can be combined with a wide range of Ishida options for quality control including vision systems, Ishida checkweighers, inspection systems, barcode readers, metal detection, label inspection and weigh price labelling.