Vision System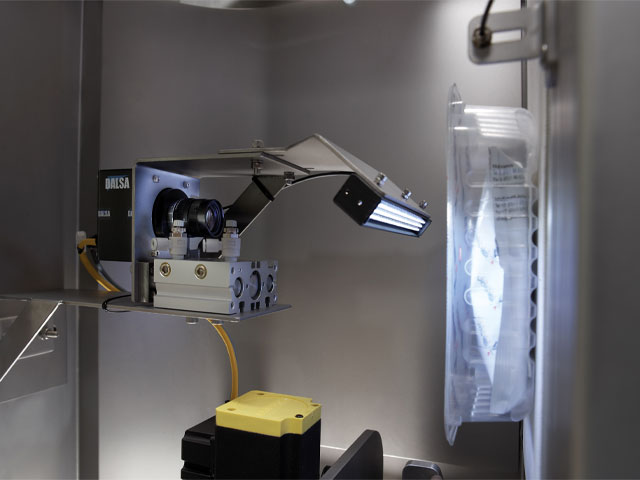 Ishida's comprehensive seal and label inspection systems
Detaily produktu
Vision systems are an integral part of our seal testers.
There are two types of vision systems: one for seal inspection and one for film and label inspection.
The seal inspection system illuminates trays through a conveyor gap to build an X-Ray type image using an overhead-mounted camera. The system is capable of finding the slightest of contaminations on clear trays with clear film.
The film and label inspection system consists of one or two cameras with bar-lights and a dedicated vision computer. It can check that packs are carrying the correct label with the right branding and livery, applied in the right position and are correctly oriented.
They can also verify that the overprinted information is legible and correct in relation to specified data sources: this includes bar codes and 2D codes as well as 'display until' and 'use by' dates, weights and prices.
Contact us for expert advice on how you can incorporate a vision system to ensure the quality of each every product.